Best-in-Class HVAC Maintenance Company in Tarzana & Surrounding Cities
We can help keep your HVAC system in the best working condition. Contact us today to schedule an HVAC maintenance service.
If your HVAC system has been working well for the past few years, you may think you do not require the services of an HVAC maintenance company. However, waiting until your HVAC unit breaks to hire a maintenance team can lead to costly repairs and unnecessary stress.
Instead, at Energy HVAC Services, we recommend homeowners schedule annual HVAC maintenance services to keep their HVAC units in the best working order. Our deluxe maintenance program and high-end maintenance services make it easy to keep your heating and cooling systems in prime condition.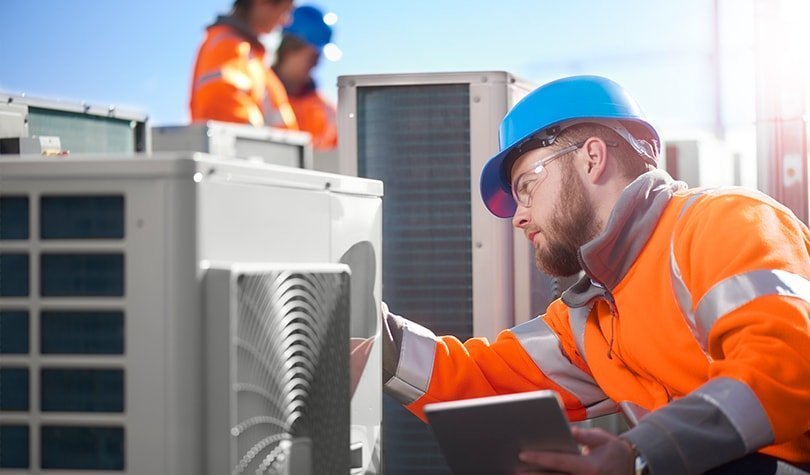 Local HVAC Maintenance Contractor Tarzana Homeowners Prefer
Scheduling regular HVAC maintenance appointments is an excellent way to extend your HVAC unit's life and make the most of your investment. At Energy HVAC Services, we know how vital frequent maintenance is, which is why we offer a comprehensive maintenance program.
Our maintenance program includes a range of furnace, thermostat, and condenser unit checks to ensure that all of these systems work well individually and together to optimize heating and cooling within your home.
For example, during your furnace maintenance inspection, we'll perform the following tasks:
Clean or replace air filters

Clean and adjust burners

Check all wiring connections

Test for combustion leaks

Test for carbon monoxide

Check fan and limit control

And more!
Once we finish our HVAC maintenance service, you and your family can feel confident that your HVAC system will work efficiently and remain safe for the rest of the year, with no potentially hazardous leaks. If we find any issues with your unit during our inspection, we'll schedule a time to rectify them to keep your system in the best condition.
Energy HVAC Services – Heating and Cooling Services Expert in Tarzana & Surrounding Cities
When you hire HVAC maintenance companies, you want to be sure the technicians who come to your home have all of the necessary skills and knowledge to identify minuscule problems with your HVAC unit.
Thankfully, our Energy HVAC Services team has spent years learning the ins and outs of HVAC systems. You can trust our technicians for the following reasons:
We've repaired and replaced thousands of units across Tarzana, Studio City, Sherman Oaks and throughout the San Fernando Valley.

We continually undergo new training to update our skills.

We have all of the necessary licenses to operate in California.
As a result, your family can feel comfortable and confident leaving your HVAC system in our hands.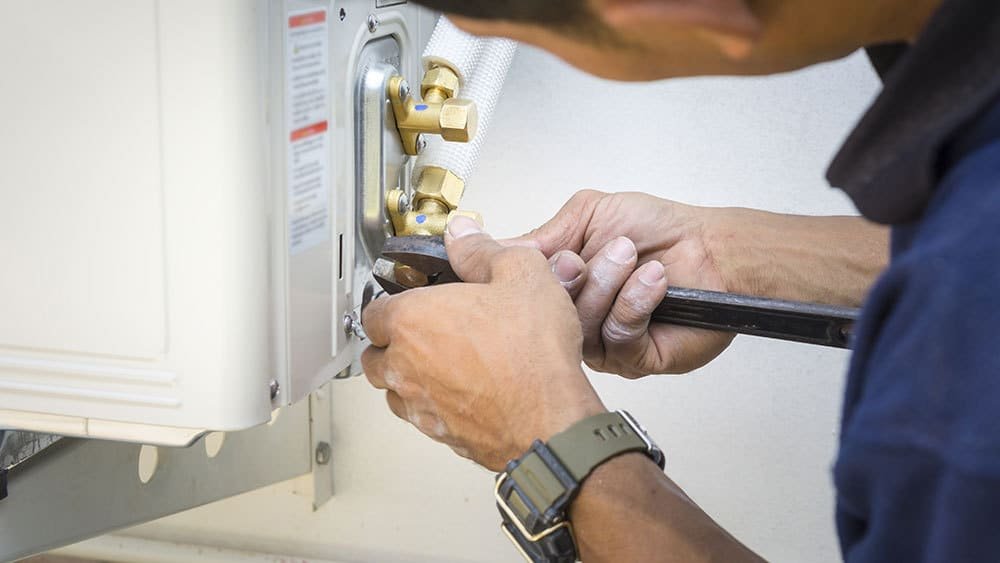 Work With The

Top Rated HVAC Maintenance Contractor Today!
At Energy HVAC Services, we work hard to set ourselves apart from other HVAC companies in the area.
As a family-owned and -operated business, we pride ourselves on providing premier, best-in-class heating and cooling services for every customer who contacts us. Our commitment, trust, and honesty make us one of the region's most reliable heating and cooling companies.
If you're looking to optimize your HVAC investment, scheduling maintenance services is essential. Contact our HVAC maintenance company today to learn more about our Energy HVAC Services maintenance program.