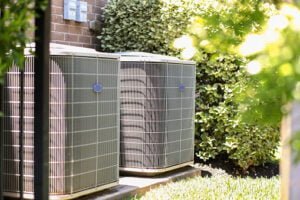 If you're in need of air conditioning services in Tarzana, what should you expect? Your household relies heavily on a functioning and efficient air conditioning system, especially during the warm summer months. When something goes wrong with your AC, you need a professional HVAC contractor in Tarzana to provide you with a full-stack, personalized solution and optimal value for money.
This article from our team at Energy HVAC Services looks at what you can expect from your AC contractor. We offer a complete range of air conditioning services, so if you are in the Los Angeles, CA, area, call us today at 800-560-9611 to schedule an AC installation, repair, or maintenance service.
Air Conditioner Repair Company Services
All reputable air conditioner contractors in Tarzana should offer the same primary AC services: AC installations, AC repairs, and AC maintenance plans.
AC Installation
An AC installation solution should include the following:
Consulting to help you select the best system for your building

Removing your old AC system

Preparing the area for your new air conditioning system

Removing the existing evaporator coil and refrigerant lines and installing new ones

Setting the new AC condenser and installing the wiring

Installing the condensate drain line

Installing the new system
A reputable AC contractor in Tarzana will follow the manufacturer's installation recommendations to the letter, minimizing the risk for future issues.
AC Repairs
If your system stops working or fails to maintain the right indoor temperature, an air conditioning repair is necessary. You might also notice strange sounds or smells coming from your unit.
A professional AC repair in Tarzana can include restoring or replacing a component or multiple components, such as the blower motor, service valves, or capacitors.
AC Maintenance
At Energy HVAC Services, we recommend servicing your AC at least twice per year – once during early spring and once during fall. A maintenance service includes a thorough system inspection, electric testing, and cleaning. If necessary, the contractor should also replace obsolete filters and bearings.
Additional Solutions
You can expect a reputable AC contractor in Tarzana, such as Energy HVAC Services, to provide you with additional solutions, maximizing the value you receive.
24/7 Emergency Repairs
An AC failure can occur at any time of the night or day. A contractor offering emergency AC repair services will be available for repairs at all hours, and they will come to your home and resolve the issue.
Cost-Effective Recommendations
AC owners often don't know if they should repair or replace their units. A professional Tarzana HVAC contractor will inspect the unit and recommend the most cost-effective solution over the long run. For example, if your AC is at the end of its economic lifespan, the contractor might recommend a replacement.
Free, In-Home Estimates
Ideally, an AC and furnace repair company in Tarzana should visit your home and inspect your system to locate the issue before providing you with a free, all-inclusive estimate.
Looking for a Certified HVAC Contractor in Los Angeles, CA? Call Us Today!
At Energy HVAC Services, we offer a comprehensive range of AC solutions, including AC repairs, AC installation services, and AC maintenance programs.
We also offer free, no-obligation estimates and a 24/7 emergency repair service. If you need professional and cost-effective air conditioning services in Los Angeles, CA, call us today at 800-560-9611.