Do you need to call a HVAC repair company in Tarzana, CA? Durability, energy efficiency, and longevity are critical HVAC system requirements. However, if you receive sub-par HVAC solutions, your system will encounter costly issues. Ultimately, your utility bill will be sky-high, and you will need to replace your HVAC system prematurely.
Asking the right questions before accepting a quote ensures that you receive a cost-effective, quality HVAC service. Our team at Energy HVAC Services, a leading HVAC repair company in Los Angeles, CA, has created this list of questions for you. If you're in our service area, be sure to call us today to request a quote.
How Long Have You Been Active in the Industry?
New companies often advertise professional HVAC solutions. However, gauging the track record of a new company or its team of technicians can be challenging. A company that has been in business for several years is more likely to be established and provide a high-value HVAC service than one just starting out — but it all depends on the experience of the technicians.
What Certifications and Training Do Your HVAC Technicians Have?
Ideally, the technicians working on your HVAC system should have some form of formal training in heating and cooling. Each company has unique training standards, with some offering on-the-job training. You can expect a team of technicians with certifications or formal training to provide you with a higher-value HVAC solution.
Do You Carry Liability Insurance?
Ask the HVAC contractor you are considering to provide you with their liability insurance policy details. This insurance coverage offers protection if you incur property damage or bodily injury due to the contractor's conduct.
Do You Have Testimonials or Reviews from Previous Clients?
Reviews from previous customers are valuable and reliable sources of information about an HVAC contractor's service quality. Ask the HVAC repair company for testimonials from people who used their services.
You can also find reviews on consumer sites and the contractor's website. At Energy HVAC Services, we list reviews from clients all over the greater Los Angeles area on our website.
What Air Conditioning Services Do You Include in the Project Quote?
Ask the HVAC repair company about the services they include in the quote to eliminate unpleasant surprises. The contractor should specify which components they will repair and which HVAC parts they will replace. You should also know about any guarantee or warranty exclusions.
Do You Offer HVAC Maintenance Plans?
An HVAC maintenance plan is a valuable solution to maximize your system's life expectancy, reliability, and energy efficiency. Ask your contractor if they offer an HVAC maintenance program that is cost-effective, convenient, and comprehensive.
When Can You Start the Project?
If you encounter an issue with your HVAC system, you need a repair service as soon as possible, especially during extreme high or low temperatures. An air conditioner repair company offering emergency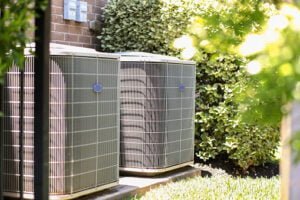 services will be able to provide you with an immediate repair solution, even if you call them after hours.
Needing Fast and Reliable HVAC Services in Los Angeles, CA? Contact Us at Energy HVAC Services Today!
At Energy HVAC Services, our certified technicians can provide you with a complete and personalized heating and cooling solution as well as 24/7 emergency service. If you need the help of a professional HVAC repair company in Los Angeles, CA, give us a call at 818-740-7247.